Astro-Tarot Ritual: 8-8 Lion's Gate
A GATHERING TO jumpSTART YOUR HEART
AUGUST 8, 2023  |  8PM ET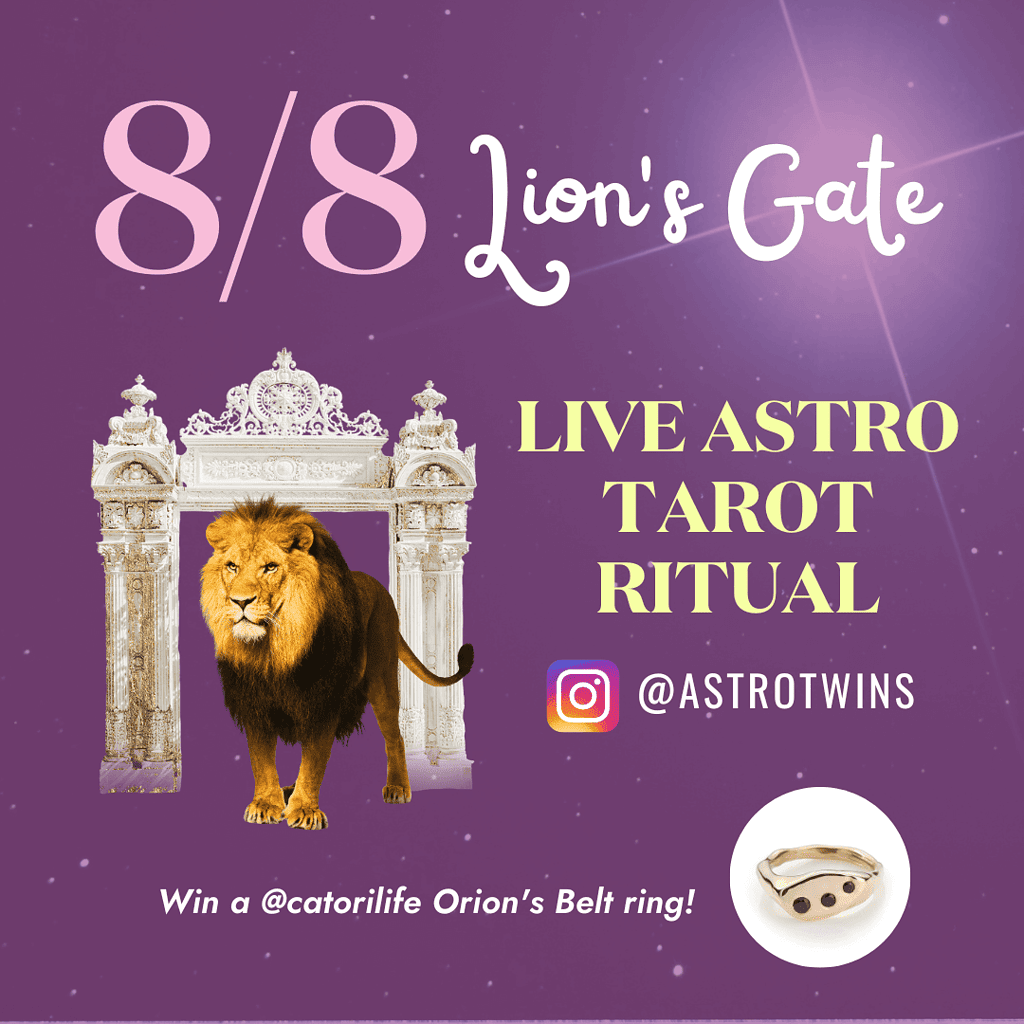 Enter your email to confirm your spot and get your Lion's Gate Tarot Ritual worksheet!  Plus: You'll be entered in a drawing to win a bronze Orion's Belt ring from Catori Life!
Don't see the signup form? Turn off your browser's ad blocker for a sec and you will.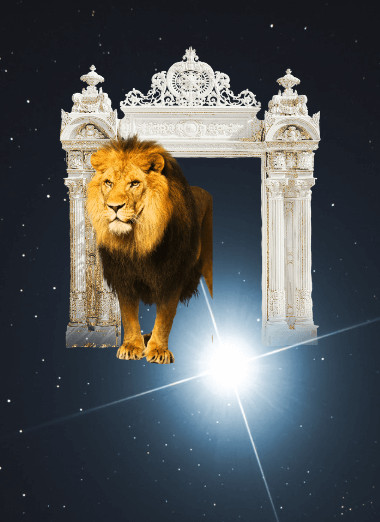 What's the significance of 8-8?
August 8 (8-8) is a day of abundance!
As the Leo Sun, the Earth, Sirius (AKA "the spiritual Sun") and Orion's Belt form their yearly alignment, opening up "the lion's gate" to the cosmos. And in 2023, this gate opens in the middle of Venus retrograde in Leo. Talk about a spiritual, creative and romantic download!
In honor of this moment, join us for an IG LIVE astro-tarot manifestation ritual. Bring your cards or watch along as we draw a custom tarot spread we designed to harness this transformational energy! 8-8 at 8PM
Win the Orion's Belt Ring from Catori Life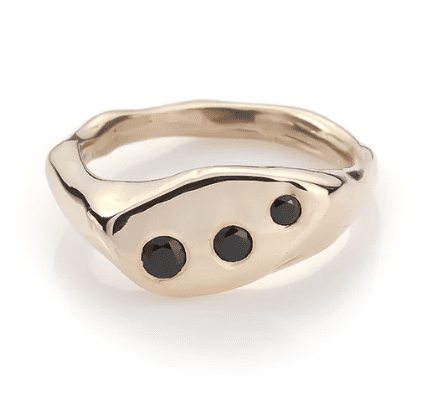 Power 𓂀 Protection 𓂀 Creativity 𓂀 Strength
Evoke the starlight pathway of summer with a ring that mirrors the belt of Orion! Bronze ring set with black spinel, a stone of power, protection and centering that enhances communication and creativity
To enter the drawing, follow @astrotwins and @catorilife on Instagram and add your email to the form above