Description
Dive into the new decade.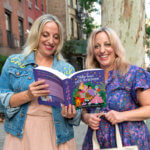 The AstroTwins' 2020 Horoscope Guide is a must-have cosmic roadmap to the entire year—and the brand-new decade. Discover what key opportunities the stars have in store for your sign (and all 12 signs) in love, career, personal growth and wellness. Never miss an important date, from new and full moons to eclipses and retrogrades—to a rare transit that hasn't happened since 1518! Plus: a 2020 Numerology forecast, Chinese horoscope and major astrological trends for the next decade. This 580-page book is chock full of empowering advice to help you live your best life now!
Plan it by the planets!
A book you'll check all year long!
In-depth astrology forecasts for the entire year
What's happening on THIS planet? The 2020 global astrology forecast on relationships, politics, the economy, fashion and more
The essential cycles for love and relationships—and how to navigate Venus and Mars retrograde in 2020
Monthly Hotspot Dates for Love & Career, mapped out
Retrograde, Eclipses, New & Full Moons—plus major planetary movements that will shape your year
Chinese Astrology & Numerology for 2020
Plus: A ticket to Starstruck:
The Global Astrology Summit!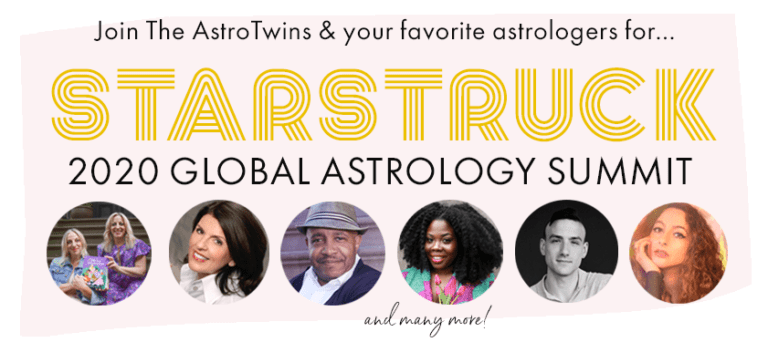 Your book comes with a complimentary ticket to STARSTRUCK: The 2020 Global Astrology Summit (value $49.97). Join us and a galaxy of our favorite astrologers—including Susan Miller, Sam Reynolds, Aliza Kelly and many others—for an epic series of recorded conversations that will guide you into a brand new decade!
Praise for the AstroTwins' Horoscope Guide

"I'm obsessed with the AstroTwins! I rely on their Planetary Planner for guidance. They're my go-to source for astrological insight!" — Emma Roberts

"Their intuition is off the charts and they've become one of my 'secret business weapons.' I cannot recommend them enough!" — Marie Forleo

"The AstroTwins are a walking pair of wisdom adventurers. Amazing!"— Elizabeth Gilbert